High schoolers get first look at engineering behind transportation system
Posted on February 17, 2015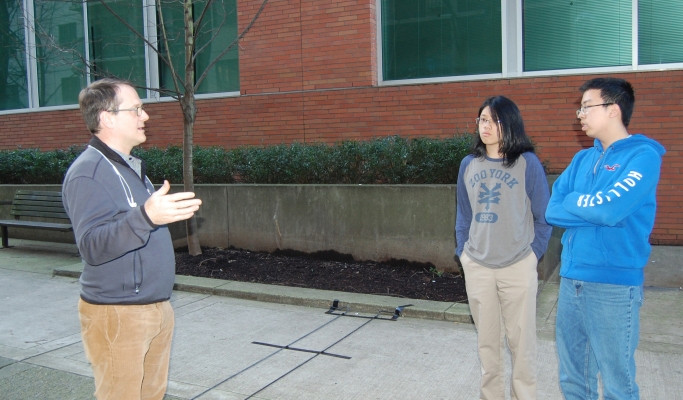 Students from area high schools explored the sustainable transportation research Portland State University is known for during tours Feb. 11-12. The tours, led by the researchers themselves, were part of the Portland State High School Innovation Challenge competition.

Groups from Grant and Franklin high schools in Portland heard from TREC researchers and got behind-the-scenes looks at the technology behind transportation systems. John MacArthur, Sirisha Kothuri, Alex Bigazzi, Miguel Figliozzi and Krista Nordback shared their research and insights.

Student teams from nine teams will now work on proposals to solve a problem related to this year's theme, smart cities. The teams work with Portland State student mentors majoring in engineering or computer science. Teams will compete and present their final projects before judges in early April.

Now in its third year, the competition was designed to provide a first look at engineering for high school students, particularly those who previously hadn't considered the field. The competition focuses on the ways engineering and design can help people and solve real-world problems.

Participants in the challenge are eligible for a $1,000 scholarship to attend the Maseeh Colllege of Engineering and Computer Science at Portland State.
Share this: