PSU doctoral student honored as top Eisenhower Fellow at TRB
Posted on January 12, 2015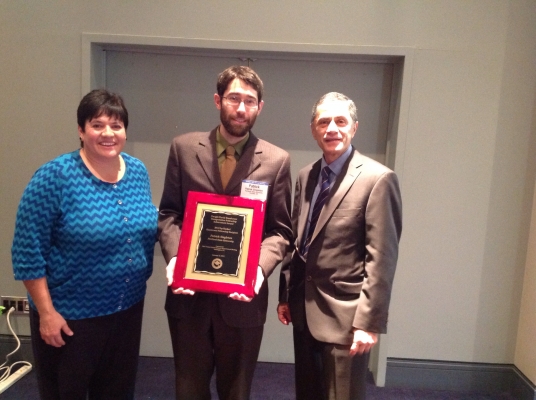 In a morning workshop on Sunday at TRB's annual meeting, Patrick Singleton of Portland State University was named the top-ranked Eisenhower Fellowship recipient
The session featured innovative research from second- and third-year Eisenhower doctoral fellowship recipients from top universities across the nation.
Singleton was one of four civil and environmental engineering students from PSU to be awarded the Dwight David Eisenhower Transportation Fellowship in 2014.
The paper he presented, "The theory of travel decision-making: A conceptual framework of active travel behavior," integrates theories from economics, geography and psychology to arrive at a unifying framework for understanding and predicting active travel decisions.
It examines the thought processes behind individuals' short-term travel decisions and explains the roles of activities, built environment factors, socio-demographics, perceptions, and habit in influencing those decisions.
Singleton's award marks the second year in a row that a Portland State student has taken the top honor, following Kristina Currans.
Singleton's adviser, Prof. Kelly Clifton, said she's proud of his accomplishment and the continued achievement of Portland State students. "It shows the strength of the program," Clifton said.
The Eisenhower fellowship program aims to attract qualified students to the fields of transportation education and research. The program is managed by the Federal Highway Administration's (FHWA) National Highway Institute.
Share this: