Summit speaker will shed light on MAP-21, new transportation spending law
Posted on July 18, 2013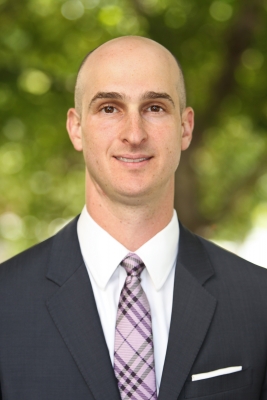 The 2013 Oregon Transportation Summit will take place this fall, on September 16 at Portland State University. The summit brings together transportation professionals to shape the agenda for future research, and this year's plenary speaker addresses new federal legislation which will have a direct affect on that agenda.
Adie Tomer of the Brookings Institution will deliver the remarks at the summit's morning plenary session. The topic is MAP-21, a new act which was passed by Congress in 2012. Short for "Moving Ahead for Progress in the 21st Century," the act redistributes the scope and responsibilities of transportation departments at all levels, from municipal to federal.
"What MAP-21 essentially did is, it enhanced the evolution that's available within the federal program," Tomer said. "Because it is an overarching policy, it touches on every actor in the system in a unique way." For example, "MPOs (Metropolitan Planning Organizations) are now tasked with collecting performance measurements ... and state offices are pushed to do a little more planning when it comes to freight."
In general under the new law, "states have more authority to spend federal money in the ways they want than before," Tomer said. 
This flexibility at the state level is the answer Tomer would give to those who worry that the new act will cut funding for bikes and walking. Although there is less funding designated for bicycling and pedestrian-oriented spending, there is more freedom for states to choose to allocate money for those areas.
"In a state like Wyoming they might have had some requirements to spend money on non-motorized transportation; that requirement has been removed," Tomer said. "In a state like Oregon, if state authorities want to allow metro areas to have more control and/or if the state itself wants to invest in active transportation, then they can do so."
Tomer will also touch on other aspects of MAP-21, such as a new national freight plan. State DOT secretaries will be required to designate freight corridors and hash out broad economic goals for their own state.
Following Tomer, Oregon State Representative Tobias Read will deliver a prepared response, describing Oregon's place in this policy landscape. Read is the chair of Oregon's Transportation and Economic Development Committee.
The Brookings Institution is an American think tank based in Washington, D.C. Adie Tomer is a Senior Research Associate and Associate Fellow at the Brookings Metropolitan Policy Program, and a member of the Metropolitan Infrastructure Initiative.
"We're constantly assessing the affectiveness of current policies, how they improve on past policies, and what's the road map for the transportation policy," Tomer said. His work primarily focuses on metropolitan transportation usage patterns, including personal and freight modes, and the intersections between transportation and technological development.
Share this: