Transportation and Communities Summit feature: Keynote speaker Eric Klinenberg
Posted on August 6, 2015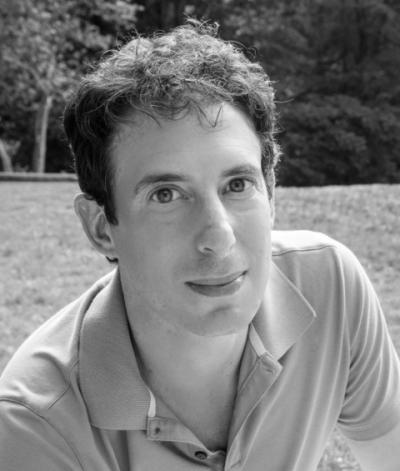 On creating civic engagement, driving density and sharing a stage with the 'funniest person on earth'
Our cities reflect how we choose to live. Increasingly, we choose to live alone.

Eric Klinenberg spent seven years researching people who live alone for his book "Going Solo: The Extraordinary Rise and Surprising Appeal of Living Alone." Klinenberg will discuss the implications for the future of transportation as keynote speaker for the Transportation and Communities Summit on Monday, Sept. 15.
Klinenberg, a sociology professor at New York University, came to the topic after an earlier investigation into isolation. Instead of a problem, however, he found the sort of vitality that drives civic participation.

People who live alone, Klinenberg said, make cities vibrant places by nourishing the "social infrastructure": the places and institutions that support people's public lives.

 "When countries invest in public amenities, including transit, they make it easier for individuals to engage in public life on their own terms," Klinenberg said. In northern European countries, for example, 40 to 45 percent of households have just one person.

"It's no surprise that they have higher levels of living alone, because the investments they've made in the public realm mean people can rely on each other and public services, not just family members."

There's a lesson for cities struggling to grow up while preserving the quality of life, Klinenberg said. "The cities with the highest levels of living alone are the most dense," he said. "Most people think sustainable cities will be denser cities, and that will take some cultural adjustment.

"But there are some unanticipated gains that communities and neighborhoods can get from having single people around: they tend to be more civically engaged than married people."

Living alone, Klinenberg writes in "Going Solo," "gives us time and space to discover the pleasures of being with others." In urban areas, of course, one can't avoid being with others.

"Cities offer all sorts of opportunities for serendipitous encounters," Klinenberg said. "An untold number of people develop relationships because of the close encounters they have in urban areas."
That evolution mirrors Klinenberg's own professional experience. While completing "Going Solo" in 2012, his research focus shifted. Aziz Ansari, a stand-up comedian and actor in the series "Parks and Recreation," came to Klinenberg for help on a project looking at the complexities of modern relationships. 

If "Modern Romance," the resulting book, sounds like a sharp pivot from "Going Solo," Klinenberg said that's in name only. "It was always a continuation," he said. " 'Going Solo' wasn't about isolation in the end. It came to be about the surprising ways people come together.

"The great majority of people who are single are open to being in a romantic relationships, if not pursuing them." The research shift "felt like moving into an adjacent area."

Klinenberg put social science rigor behind the informal research Ansari had begun in his stand-up act. Ansari, for his part, brought their partnership humor and entertainment that don't have a parallel in the academic world.
"When you get a Ph.D. in sociology, you don't expect to share the stage with the funniest person on earth," Klinenberg said. "Public speaking is much more effective if you can connect with the audience.
"Working with Aziz forces me to do that at a much higher level."
Klinenberg will give the luncheon keynote presentation at the Transportation and Communities Summit Sept. 15. He is a sociology professor and director of the Institute for Public Knowledge at New York University.
Share this: