TREC Associate Director Will Travel to Seek Opportunities for PSU's New Pacific Islander & Asian American Studies Program
Posted on February 23, 2023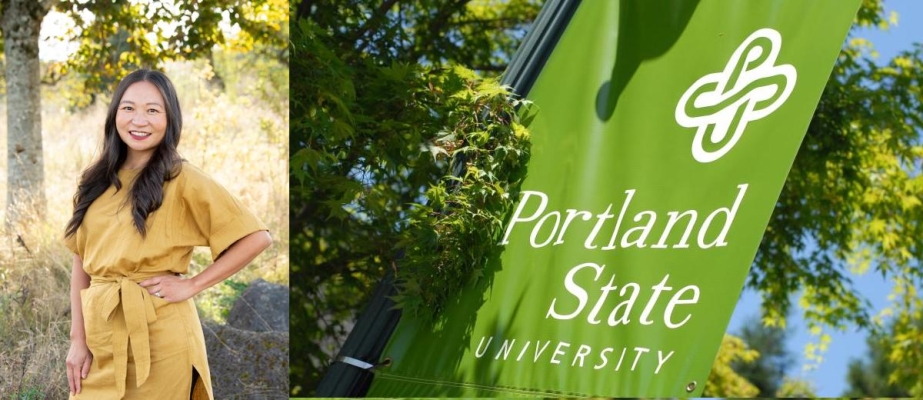 Hau Hagedorn, associate director of the Transportation Research and Education Center (TREC) at Portland State University, is part of an interdisciplinary team of educators who will travel to Vietnam and Hawaii this year looking for new curriculum, research and study abroad opportunities.
After more than a decade of organization and effort, PSU is establishing a Pacific Islander & Asian American (PIAA) Studies Program, and now a grant from the Henry Luce Foundation is supporting the exploratory trip by Hagedorn and two co-leaders—Marie Lo, professor and chair of English, and Betty Izumi, professor of public health and interim associate dean for students and alumni affairs in OHSU-PSU's School of Public Health—who each bring different perspectives and academic backgrounds to the work. Read more about the project in a PSU news story by Cristina Rojas, Communications Manager of PSU's College of Liberal Arts and Sciences: Grant Makes Exploratory Trips To Vietnam, Hawaii Possible For Piaa Studies.
"This grant provides an opportunity to explore the influence of colonialism on transportation and mobility. The unintended consequences of autocentric mobility, such as pollution and traffic fatalities, are even more pronounced in places like Vietnam," Hagedorn said.
The overall goal of the program is to develop a new undergraduate course that critically examines the links between imperialism and settler colonialism and the diaspora of Southeast Asians and Pacific Islanders in Oregon.
Portland State University's Transportation Research and Education Center (TREC) is home to the U.S. DOT funded National Institute for Transportation and Communities (NITC), the Initiative for Bicycle and Pedestrian Innovation (IBPI), PORTAL, BikePed Portal and other transportation grants and programs. We produce impactful research and tools for transportation decision makers, expand the diversity and capacity of the workforce, and engage students and professionals through education and participation in research.
Share this: