Your feedback: the best of the Oregon Transportation Summit
Posted on September 23, 2010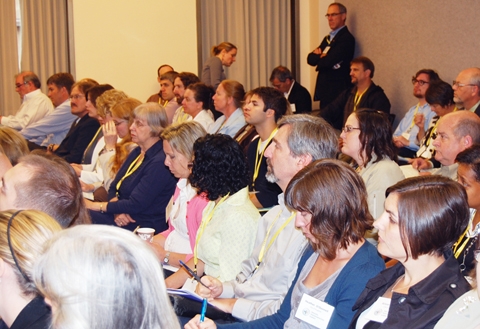 Nearly two weeks after the Oregon Transportation Summit, we've had a chance to process your feedback. The most encouraging result? You'll be back.
A full 83 percent of survey respondents agree or strongly agree that they'll return for the 2011 summit. That's compared to the 43 percent of 2010 participants who attended last year.
Participants rated the workshop sessions as the most valueable aspect of the summit, at 51 percent, followed by the morning plenary session, the networking opportunities and the luncheon keynote. The keynote speaker, Peter Hessler, received high marks for his presentation on driving in China.
Speaking of which, we've posted clips from Hessler's talk, along with the full OTREC awards presentations, at the OTREC YouTube site.
Share this: