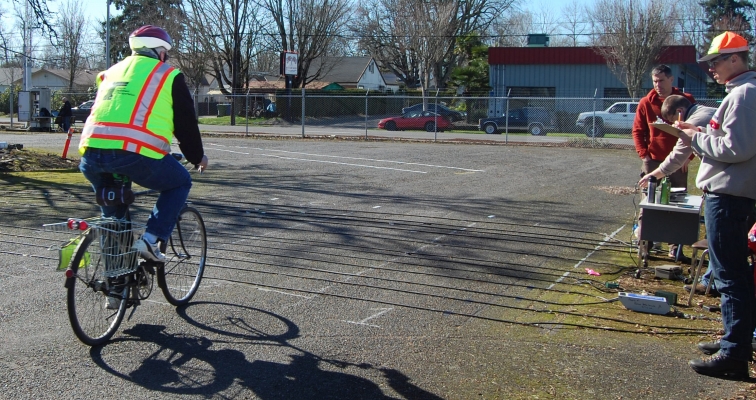 DATE:
Friday, May 6, 2016,

12:00pm

to

1:00pm

PDT
SPEAKERS:
Chris Rall, Pacific Northwest Field Organizer, Transportation For America
View slides
Watch video:
Performance measures are commonly used in transportation planning, but how effectively are public agencies using them, and to what ends?
Metro, ODOT and many cities use performance measures to evaluate investment choices and monitor progress. Drawing from Transportation for America's report Measuring What We Value, and some of the most cutting edge examples of performance-based planning around the nation, Chris' presentation will step back to consider what makes a performance-based planning approach effective at achieving an agency's goals.
Transportation For America
, an alliance of elected, business and civic leaders from communities across the country, united to ensure that states and the federal government step up to invest in smart, homegrown and locally-driven transportation solutions. Chris works with the alliance to keep partners and allies apprised of developments on transportation policy and opportunities in DC. Before his present position, Chris co-founded Green Wheels, a local transportation advocacy organization in Humboldt County, CA, and served as Policy Director for the Healthy Humboldt Coalition. Originally from New Jersey, Chris graduated from the University of California at Berkley, and received his graduate degree from Humboldt State University. He lives in Portland.