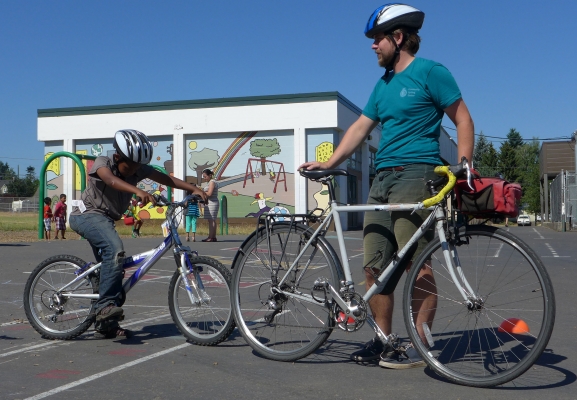 DATE:
Friday, April 22, 2016,

12:00pm

to

1:00pm

PDT
SPEAKERS:
Lillian Karabaic, Development Manager, Community Cycling Center
View slides
Watch video:
The Community Cycling Center has been at the business of broadening access to bicycling for 22 years. Far before anyone was talking about "equity" in the world of bike commuting and advocacy, the Community Cycling Center was working directly with youth of color to make biking accessible. How have they been doing it? What have they learned?
Lillian Karabaic explains the secret to the Community Cycling Center's work to build bike capacity in underserved neighborhoods: bike fun. Many bike advocacy organizations look down at making bikes fun because they think it lowers the status of serious transportation to "recreation" or "toys". But the Community Cycling Center has realized that using fun is a great tool for building bridges among diverse populations. Learn about successes and challenges in this work in this presentation.
 If you are viewing the seminar live and wish to ask a question, send an email to psuseminar@yahoo.com during the broadcast.