Announcing the 2019/2020 TREC Scholarship Recipients
Posted on September 20, 2019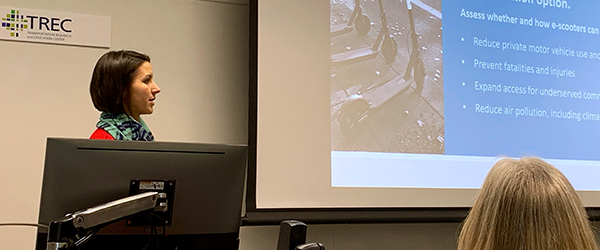 Each year, through our Initiative for Bicycle and Pedestrian Innovation (IBPI) program, TREC offers a range of scholarships to assist students pursuing equitable, sustainable, and multimodal transportation. Four Portland State University students were awarded TREC scholarships for the 2019/2020 academic year: Gabriella Abou-Zeid and Darshan Chauhan of civil & environmental engineering, and Philip Longenecker and Briana Orr of urban studies & planning.
Want to apply for a transportation scholarship? Current PSU students may apply for scholarships for the 2020/2021 academic year beginning October 1, 2019 and are due February 1, 2020.
---
Gabriella Abou-Zeid (IBPI Rex Burkholder and Lydia Rich Scholarship)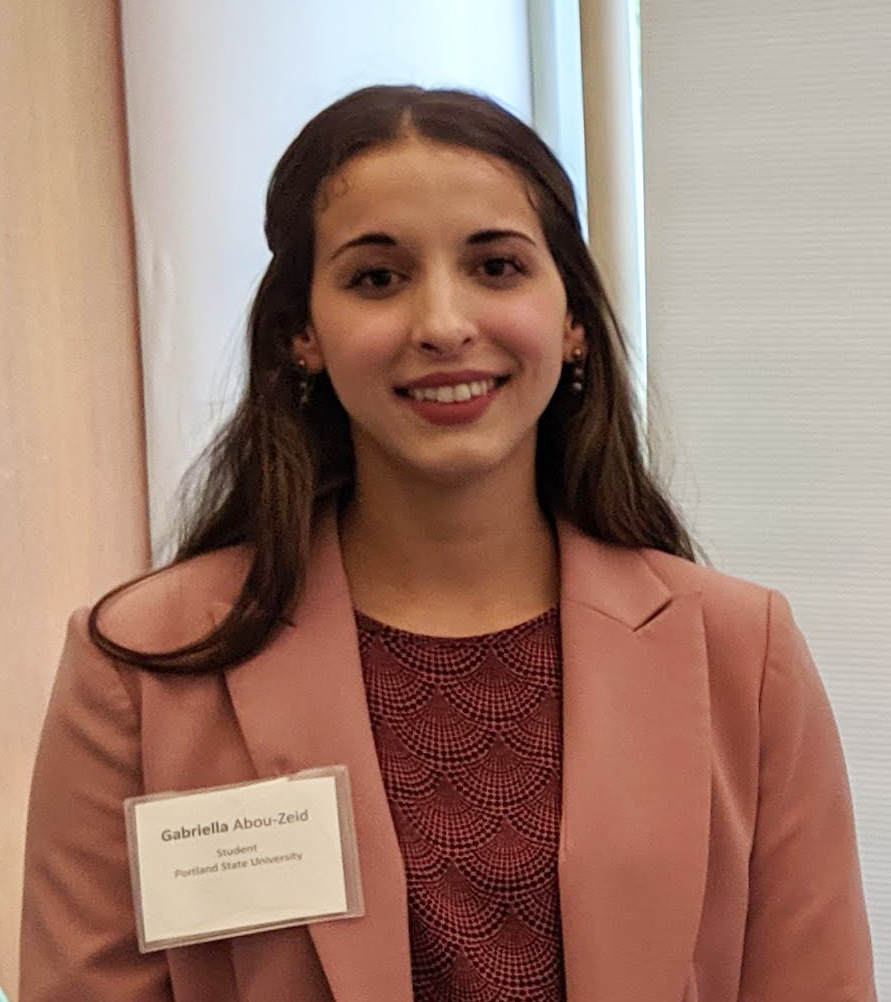 Gabby Abou-Zeid is a civil engineering mastesr student working with SUPERLAB at Portland State University. Her research interests include affordable housing, transportation impact analysis, and transit oriented development and its impacts on land values and travel. As a student at the University of Arizona she presented as the lead author on a paper on transit-oriented development in a lectern session at the 2019 annual meeting of the Transportation Research Board (TRB), and will again present as lead author of a study on zero-car households and mobility trends in the United States, in a lectern session at TRB 2020. Her poster on "Walkability in Tucson, AZ" took third place at the 2019 Transportation and Communities Summit held in September 2019 at Portland State University. She was also a Transportation Undergraduate Research Fellowship (TURF) fellow at TREC in 2018.
"Coming to Portland State for graduate school was an easy choice, giving the University's (and City's) focus on and support for active transportation. I'm particularly interested in policy, planning, and engineering solutions for reducing automobile dependency. Getting to work with Dr. Kelly Clifton's SUPERLab here on campus has been an incredible experience, because our work is directly informing City policy and aiming to make cyclists and pedestrians a more important part of the conversation surrounding transportation. The Rex Burkholder and Lydia Rich scholarship has significantly lessened the financial burden of participating in my graduate program — I am so grateful for this as it gives me more time and energy to focus on important issues surrounding our transportation system and multimodality." —Gabby Abou-Zeid
Darshan Chauhan (Walter H. Kramer Fellowship)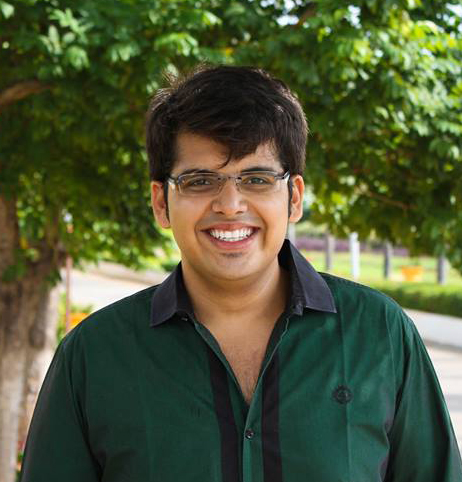 Darshan Chauhan (see his NITC student spotlight here) is a graduate research assistant in civil engineering at Portland State University. He currently serves as the treasurer of STEP (Students in Transportation Engineering and Planning), PSU's transportation student group, and generously volunteers his time at a variety of transportation-related events via PSU's Transportation Research and Education Center (TREC). He will defend his masters thesis on network flow problems this year, and plans to continue on to earn his PhD. In the 2018/2019 academic year, Darshan earned a Walter H. Kramer Fellowship from Portland State University.
"The Walter H. Kramer Fellowship has provided me with financial freedom and has bolstered my passion for academic learning and research. I am more inspired and focused on working on research that would serve the community." —Darshan Chauhan
Philip Longenecker (IBPI Active Transportation Scholarship and Alta Planning + Design Internship)
Philip Longenecker is a transportation planning intern at Alta Planning + Design, working on a range of projects including bicycle, pedestrian and trail master plans; new mobility strategies, statewide active transportation plans, encouragement and education programs, and bike share projects. He is a current masters student studying urban and regional planning at Portland State University. He has also been a bicycle and pedestrian planning intern for Hennepin County in Minnesota, as well as worked for the City of Minneapolis prior to moving to the Pacific Northwest.
"The Alta Planning + Design scholarship and internship has been an amazing opportunity for which I am very thankful. It has allowed me to enter my graduate studies and not only be immersed among incredibly sharp and inspiring students and professors but also among mentoring professionals in the field I am pursuing. The unique combination of scholarship and internship was a primary reason why I chose to move to Oregon and attend PSU over other institutions. Being able to study urban planning while simultaneously interning in a professional setting has helped me more fully understand the theory and skills that I am acquiring at each; the two areas are mutually reinforcing my understanding of urban systems and how change happens in the real world, and I think I'm becoming a better planner because of it." — Philip Longenecker
Briana Orr (IBPI Excellence in Active Transportation Scholarship)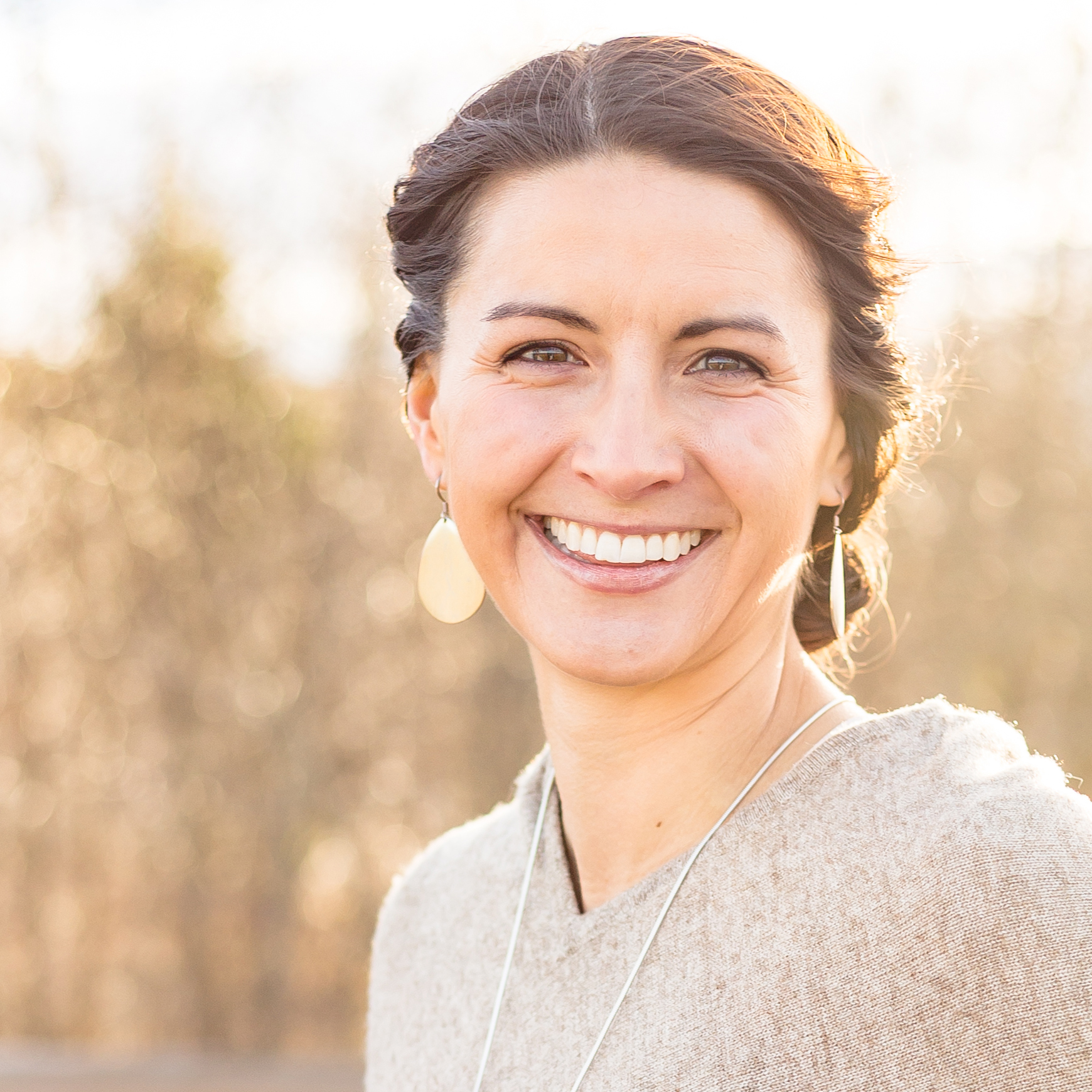 Briana Orr is the Capital Projects Planner at the Portland Bureau of Transportation (PBOT). She has also served as PBOT's E-Scooter Pilot Project Manager and Bike Share Coordinator (check out her February 2019 presentation on the Portland e-Scooter Experience). She is a current masters student at Portland State University studying urban and regional planning. Briana's work centers on making active transportation convenient, fun, and normal. Prior to PBOT, Briana worked in Seattle as Cascade Bicycle Club's Communication Manager, and secured seed funding for bike share in Eugene as University of Oregon's first professional Bike Coordinator. Since her undergraduate days at the University of Oregon, Briana has been recognized for her leadership, enegagement and initiative, and last year she won a WTS Portland scholarship.
"Nine years after getting my diploma, I'm still paying off student loans for my undergraduate degree. This debt has prevented or delayed my ability to invest in areas in my life, including delaying my ability to pursue a master's degree. With the goal of obtaining a master's without falling deeper into debt, the availability of scholarships at PSU was critical to my decision to return to school. I feel incredibly fortunate for support from the Transportation Research and Education Center. Thanks in part to scholarships such as the Excellence in Active Transporation, I've been able to manage the cost of tuition without taking out additional loans. This means I can focus on advancing my knowledge and career instead of having to focus on how I'll pay for it. In short, the Excellence in Active Transportation scholarship is helping me today, and it is also helping me create a more financially secure future for myself tomorrow." - Briana Orr
The Transportation Research and Education Center (TREC) at Portland State University is home to the National Institute for Transportation and Communities (NITC), the Initiative for Bicycle and Pedestrian Innovation (IBPI), and other transportation programs. TREC produces research and tools for transportation decision makers, develops K-12 curriculum to expand the diversity and capacity of the workforce, and engages students and young professionals through education.
Share this: