Operator Survey Illuminates Barriers to Bike Share Equity
Posted on May 29, 2017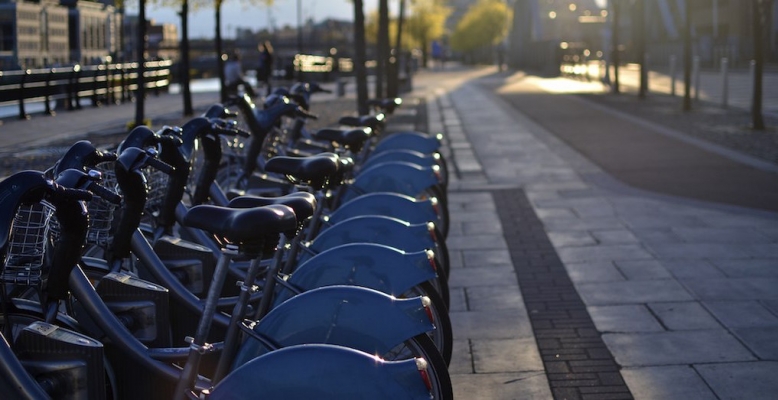 Learn more about this research by viewing the Summary Report, related publications and the full Final Report on the Project Overview page.
---
While bike-sharing systems become increasingly common in American cities, questions about the equity of such systems are making their way to the forefront of the conversation.
Bike share can provide a cheap and healthy means of transportation, but many systems are not serving the lower-income and minority populations who, arguably, could benefit most from having the additional travel option.
A survey of 56 bike share system operators in the United States offers an overview of how these equity concerns are being addressed.
The survey is part of a larger research effort, Evaluating Efforts to Improve the Equity of Bike Share Systems. To gain an understanding of the challenges and opportunities involved in providing more equitable bike share, TREC and NITC teamed up with the Better Bike Share Partnership: a collaboration between PeopleForBikes, the National Association of City Transportation Officials (NACTO), the City of Philadelphia, the Bicycle Coalition of Greater Philadelphia, and other local partners.
Nathan McNeil, a Portland State University research associate, is leading the research team in evaluating efforts to improve bike share equity with co-investigators John MacArthur and Jennifer Dill. The researchers surveyed bike share system operators to document their current approaches toward serving low-income and minority populations. In addition to owner/operators of bike share systems, the team is also surveying residents in underserved areas with recently added bike share stations and outreach efforts, and bike share system users. The resident survey and the user survey will be released later in 2017.
The operator survey, published this week, asked about equity policies and metrics, the degree to which equity considerations affected system practices, and the existing barriers preventing bike share from reaching target populations. The researchers found that:
23% of surveyed systems have adopted an equity statement or policy;
and 7% are in the process of developing one.
For a majority of surveyed systems, equity had influenced several aspects of their planning and operations. In particular, 68% of the systems stated that equity influenced their station siting decisions. This is particularly significant because low station density in less affluent neighborhoods has been a considerable barrier to equitable bike share. Surveys conducted a few years ago indicated a much lower number of systems whose station siting decisions were driven by equity; an encouraging fact that suggests equity is becoming more of a priority for U.S. bike share systems.
The majority of operators (72%) indicated that equity influenced their fare structure and/or payment systems. Payment systems and station access were cited by operators as the two largest barriers to having more diverse populations use bike share.
Over half (57%) of the systems considered equity in their promotion, outreach, and marketing. This effort could help address the third-most cited barrier to having more diverse people use bike share: individual perceptions of bike share.
Operators responding to the survey indicated that many people of color and lower-income individuals may be dissuaded from using bike share due to negative perceptions of bicycling or bike sharing, or at least perceptions that bike share was "not for them;" perceptions which could be targeted through outreach and communication efforts.
Results from the resident survey and user survey, coming later this year, stand to provide valuable insight into specific equity needs and strategies to meet them.
Share this: