Patrick Singleton named UTC student of the year
Posted on November 23, 2015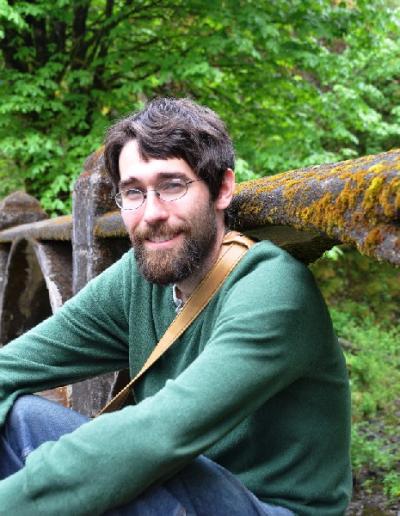 Patrick Singleton, a Portland State University doctoral candidate in the school of Civil & Environmental Engineering, has been selected as the 2015 NITC university transportation center student of the year.
To be nominated for this award, which includes a $1000 stipend and also covers the recipient's attendance to the Transportation Research Board (TRB)'s annual meeting, graduate students must demonstrate technical merit and research accomplishments, as well as outstanding academic performance, professionalism and leadership.
The award comes at the close of an auspicious year for Singleton. In the spring of 2015 he attended the Eno Leadership Development Conference as an Eno fellow. He was also one of four civil and environmental engineering students from PSU to be awarded the Dwight David Eisenhower Transportation Fellowship in 2014, and at last year's TRB annual meeting, he was selected as TRB's top-ranked Eisenhower Fellow.
Singleton studies active travel behavior and travel demand. His postgraduate research at PSU has tackled statistical analysis of the complex decision-making processes surrounding walking and bicycling.
Together with his advisor, Kelly Clifton, he has worked on two NITC research efforts to model pedestrian demand: Development of a Pedestrian Demand Estimation Tool and Better Representation of the Pedestrian Environment in Travel Demand Models.
As a University Transportation Center student of the year, he will be eligible to attend the Council of University Transportation Centers banquet at the TRB meeting in January. He is the tenth UTC student of the year since PSU established its university transportation center in 2006.
Share this: