We embrace interdisciplinary research by exploring the unique ways in which transportation intersects with so many aspects of our daily lives. Below are the core of our research faculty and staff, but you can find our comprehensive list of contributors in our Researcher Directory. 
Dr. Anderson's current area of research include: transportation safety modeling, spatial econometrics and statistics, and big data analysis focusing on various concepts (e.g., traffic flow, travel time, freight commodity analyses, methodological approaches, etc.).
---
Joe Broach's research projects include Incorporate Emerging Travel Modes in the Regional Strategic Planning Model (RSPM) Tool, Transferability & forecasting of the Pedestrian Index Environment (PIE) for modeling applications, and Travel Mode Choice Framework Incorporating Realistic Bike and Walk Routes.
---
Professor of civil and environmental engineering, 2016 Fulbright Scholar, and major contributer to multimodal modeling. She has led research efforts into Contextual Influences on Trip Generation, Examining Consumer Behavior and Travel Choices, the Development of a Pedestrian Demand Estimation Tool and more.
---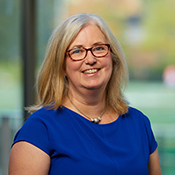 Jennifer Dill, Ph.D.
Director, Transportation Research and Education Center (TREC)
Professor, Urban Studies and Planning
jdill@pdx.edu
Twitter | Website | Researcher Profile 
Director of TREC and the National Institute for Transportation and Communities (NITC), Jennifer is also a professor of urban studies and planning and an internationally cited researcher on sustainable transportation. Among her research projects are Lessons from the Green Lanes: Evaluating Protected Bike Lanes in the U.S., Understanding Types of Cyclists Nationally, Pedestrian Observation and Data Collection Curriculum and more. See her researcher profile here.
---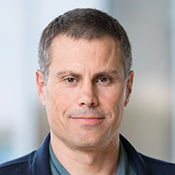 Miguel Figliozzi, Ph.D.
Professor, Civil and Environmental Engineering
figliozzi@pdx.edu
Website | Researcher Profile 
Professor of civil and environmental engineering, director of the Transportation Technology and People (TTP) research lab, widely cited scholar and member of the Transportation Research Board Network Modeling Committee and Transportation and Logistics Committee. His research investigates things like the Impact of Advanced Technologies on Livability and Multimodal Transportation Performance Measures in Arterial Corridors, Exploiting New Data Sources to Quantify Arterial Congestion and Performance Measures at a Regional Scale, and more.
---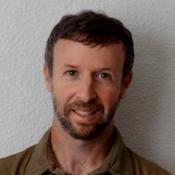 Aaron Golub, Ph.D.
Director, Nohad A. Toulan School of Urban Studies and Planning
Professor, Urban Studies and Planning
agolub@pdx.edu
Twitter | Researcher Profile
Aaron's research explores policy, finance, environmental justice, public transportation, sustainability, bicycle transportation, social change, the Distributional Effects of Regional Transportation Plans and Projects, Planning for livable communities, and more.
---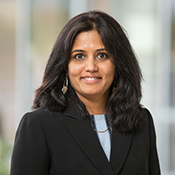 Sirisha Kothuri's research includes investigations into Incorporating Pedestrian Considerations into Signal Timing, Improving Walkability Through Control Strategies at Signalized Intersections, Addressing Bicycle-Vehicle Conflicts with Alternate Signal Control Strategies and Improving Bicycle Crash Prediction.
---
Assisant professor of urban studies and planning, assistant director of the Northwest Economic Research Center, and noted environmental and resource economist. Jenny Liu's research has looked into Understanding the economic impacts of urban greenway infrastructure, Measuring the Impacts of Social Media on Advancing Public Transit, and the Economic and Business Impacts of Street Improvements for Bicycle and Pedestrian Mobility.
---
Mr. MacArthur currently manages a complex Federal Transit Administration (FTA) grant to Develop and Test an Emergency Transportation Recovery Plan for the Portland, Oregon Region. This project requires close coordination and collaboration with a variety of public agency partners including city of Portland emergency management and transportation bureaus in addition to transit and other agencies critical to the region's emergency transportation recovery efforts. In addition, this project is creating national training program that will be tested in six cities in early 2018. MacArthur is the Principal Investigator for TREC's electric bicycle research initiatives. His research also includes low-/no-emission vehicle infrastructure in Portland metro, as well as a climate change impact assessment for surface transportation in the Pacific Northwest and Alaska. Before joining the TREC staff, John was the Context Sensitive and Sustainable Solutions Program Manager for the Oregon Department of Transportation's OTIA III State Bridge Delivery Program.
---
Nathan McNeil's research has looked into Evaluating Efforts to Improve the Equity of Bike Share Systems, Contextual Guidance at Intersections for Protected Bicycle Lanes and Bicycle and Pedestrian Traffic Monitoring Data Quality, among others. He also worked on the FTA Manual on Pedestrian and Bicycle Connections to Transit, published in 2017.
---
Associate professor of civil and environmental engineering, chair of Civil and Environmental Engineering at PSU, and nationally cited researcher into multimodal safety. Christopher Monsere's research efforts include Improving Walkability Through Control Strategies at Signalized Intersections, Improving Adaptive Response Signal Control Performance, and Effective Design Treatments for Right-Turns at Intersections with Bicycle Traffic .
---
Kristin Tufte is a transportation data management expert with expertise in the application areas of transportation and smart cities. Dr. Tufte has helped design and implement multiple research data management systems, including one system that was sold to NCR Corporation and most recently S-Store, a state-of-the-art data stream processing system developed with colleagues from MIT and Brown through the Intel Science and Technology Center - Big Data (ISTC-BD).
---
Associate professor of civil and environmental engineering and member of the Transportation Research Board (TRB) Network Modeling Committee, Traffic Flow Theory Committee, and the ASCE Intermodal and Logistics Committee. Avi Unnikrishnan has contributed to Stochastic and Dynamic Hyperpath Equilibrium Models, Preventing End of Queue Accidents, and the development of a transportation undergradute research fellowship, a program designed to equip engineering undergraduate students with critical thinking and research skills relevant to transportation engineering and planning with a livability theme.
---
Assistant professor of urban studies and planning, data-driven researcher into land use and transportation planning, and developer of the Transportation Cost Index (TCI), a comprehensive performance measure for transportation and land use systems. Liming Wang has conducted research on Continuous Data Integration for Land Use and Transportation Planning and Modeling, Evaluating and Enhancing Public Transit Systems for Operational Efficiency, Service Quality and Access Equity, and the development of a data science course, Introduction to Scientific Computing for Planners, Engineers, and Scientists.