NITC Invites Submissions for 2018 General Research RFP
Posted on February 5, 2018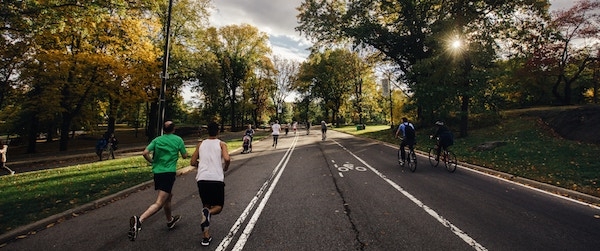 The National Institute for Transportation and Communities (NITC) program has released its 2018 general research request for proposals. Faculty at NITC's partner universities* are invited to submit abstracts by April 2, 2018.
---
Through funding provided by the U.S. DOT, we will award at least $1 million under our general research grant in 2018 for projects that support NITC's theme: improving mobility of people and goods to build strong communities. Our theme includes a few key topics:
Increasing access to opportunities
Improving multi-modal planning and shared use of infrastructure
Advancing innovation and smart cities
Developing data, models, and tools
Research projects must focus on transportation, with additional consideration given to projects that emphasize equity and diversity in their research and partnerships. We're seeking projects that demonstrate a strong potential to move transportation research into practice, shape national and international conversations, and respond to the needs of practitioners and policymakers. 
Priority is given to projects that are collaborative, multidisciplinary, multi-campus, and support the development of untenured-tenure-track transportation faculty. 
Key Dates
Abstracts due: April 2, 2018, 5pm PDT
Proposal due: May 1, 2018
Peer reviews: May-June 2018
Project Selection, Awards, and Task Orders: June-August 2018
Projects begin: between Aug 1 - Sept 1, 2018
Eligibility
*Faculty members and research faculty from Portland State University, University of Oregon, Oregon Institute of Technology, University of Utah, University of Arizona, and University of Texas at Arlington are eligible to submit proposals. 
Read more and download the full RFP here. See the six projects that were chosen for funding  through our 2017 General Research RFP here.
Sign up for our newsletter to receive updates.
Share this: