NITC program makes presence known at TRB
Posted on January 8, 2015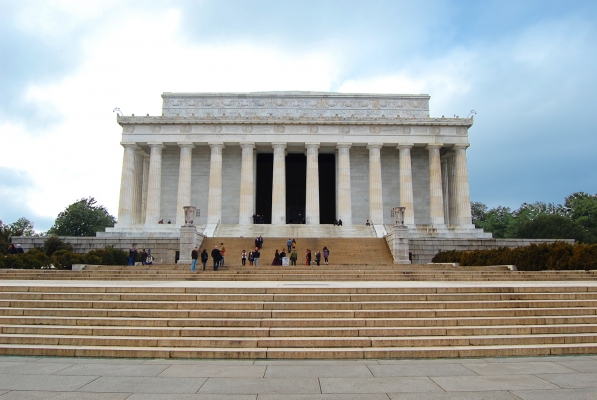 Check out a quick summary of our activities each day at TRB:
Researchers at campuses affiliated with the National Institute for Transportation and Communities, or NITC, will present 86 papers at the annual meeting of the Transportation Research Board of the National Academies. That's a record number for the Portland State University-based university transportation center, dating back to the 2006 founding of OTREC.
The NITC program is led by Portland State with partners University of Oregon, Oregon Institute of Technology, University of Utah and University of South Florida. The five universities had the work of 93 researchers, as author or coauthor, accepted for presentation Jan. 11-15 at the meeting, the preeminent national conference for transportation researchers. Around 12,000 people from around the world are expected to attend.
To present at the TRB meeting, researchers must submit full research papers for peer review. Only around half of the submitted papers are chosen for presentation at the meeting.
The researchers from NITC campuses will present 25 papers at lectern sessions, 55 in poster sessions and six in workshops. Portland State leads the pack with 30 presentations, followed by the universities of Utah, 28; South Florida, 27; and Oregon, 1.
Portland State's students continue to build on a reputation for accomplishment in transportation research. More than half of the Portland State papers accepted for presentation -- 17 -- have student lead authors. Portland State students are lead or co-authors on 24 papers.
It's a point of pride for Portland State faculty members to see their students sharing the stage with the country's top researchers, said TREC Director Jennifer Dill. "It reflects not only the high quality of our students, but the value our faculty see in involving students in research and having them take leadership roles."
The TRB annual meeting runs Jan. 11-15 at the Walter E. Washington Convention Center in Washington, D.C. This meeting, the 94th annual, moves to the convention center after having outgrown the Connecticut Avenue hotels that combined to host it for the past 60 years.
Check back here for coverage of some of the research we're presenting:
Going to TRB yourself? Download a copy of the TREC/NITC guide to TRB, which features presentations from researchers at NITC-affiliated campuses:
Come to our reception Tuesday evening at TRB! Details are at http://bit.ly/NITC_reception
Share this: