Celebrating our 10th annual Transportation & Communities with Deep Dive Workshops
Posted on September 20, 2018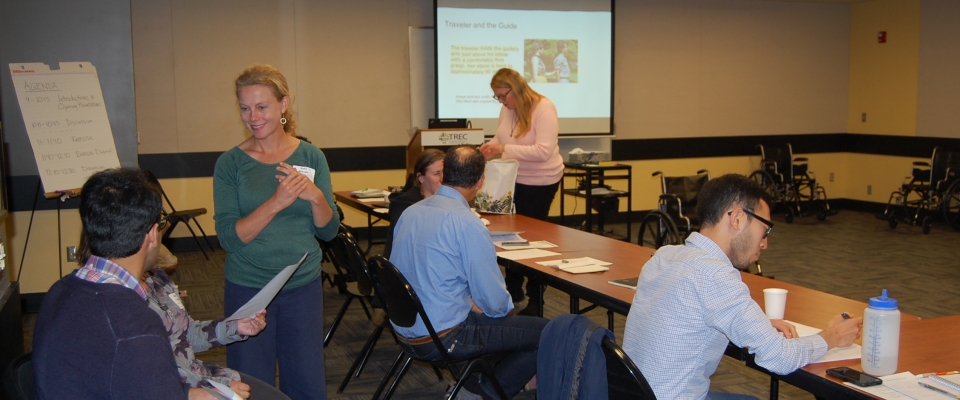 We held our annual flagship professional development event, Transportation & Communities, on September 13 and 14. In honor of the event's ten-year anniversary, we changed up the format: Rather than a typical conference with one-hour sessions and a keynote gathering, we offered a selection of intensive half-day workshops. See photos from the event.
The workshops gave practitioners a chance to take a deep dive into new skills in order to walk away with new tools or frameworks that could be applied to their work. We offered a review of congestion mitigation strategies, universal access and equity in pedestrian planning, and discussion on how smart technology could be implemented in suburban communities. Several workshops were based on findings from new research by the National Institute for Transportation & Communities (NITC), the six-university consortium which sponsored the event. The NITC research included asset-based community development, bike-focused signal control strategies, and transit equity and efficiency. We hope that the intensive workshop format served to keep practitioners at the forefront of their fields, pushing practice to keep pace with new research and improving mobility for the people in their communities.
If you attended any of the workshops and would like to give feedback, take this brief survey to let us know your thoughts about the TCA 2018 workshops.
This event was hosted by the Transportation Research and Education Center at Portland State University, and supported by our U.S. DOT grant-funded program: the National Institute for Transportation and Communities (NITC). NITC is a Portland State-led partnership with the University of Oregon, Oregon Institute of Technology, University of Utah, University of Arizona, and University of Texas at Arlington.
Share this: