NITC Announces Funding for Six New "Small Starts" Projects
Posted on November 13, 2017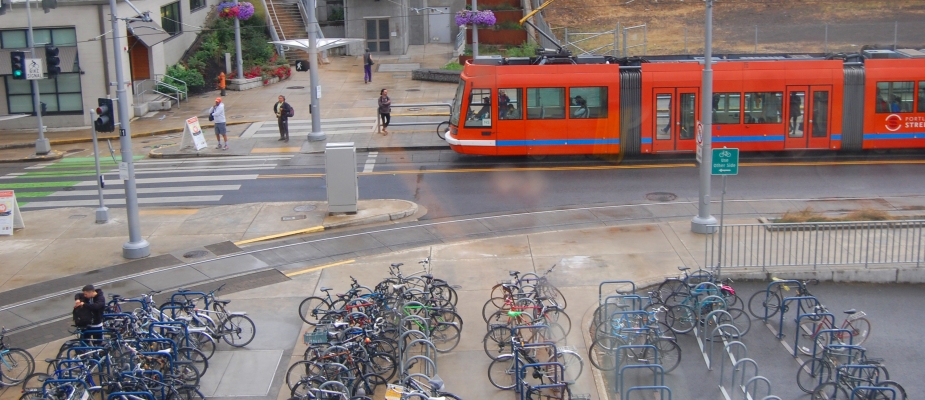 Our National Institute for Transportation & Communities (NITC) research program has awarded grant funding for a new series of Small Starts projects.
Small Starts grants assist researchers who are interested in transportation but have not yet had an opportunity to undertake a small project—$15,000 in funding or less—that supports NITC's theme of safe, healthy and sustainable transportation choices to foster livable communities.
The latest projects selected by NITC's executive committee support that theme in exploring livable streets, multimodal safety and transportation efficiency.
The six newly funded projects are:
They represent a strong mix of topics and disciplines across our partner campuses that support and further advance livability. These projects total $120,000 in funding for this round for Small Starts Grants.
We will issue our next General RFP (projects requesting $100,000 or less) in the Spring of 2018, and anticipate our next round of the Small Starts RFP (projects requesting $15,000 or less) again in the Fall of 2018.
Questions? Contact us at asktrec@pdx.edu. To learn more about our research and ongoing programs, sign up for our newsletter.
---
The National Institute for Transportation and Communities (NITC), is a program of the Transportation Research and Education Center (TREC) at Portland State University. NITC is one of five U.S. Department of Transportation national university transportation centers. The NITC program is a Portland State-led partnership with the University of Oregon, Oregon Institute of Technology, University of Utah and new partners University of Arizona and University of Texas at Arlington. We pursue our theme — improving mobility of people and goods to build strong communities — through research, education and technology transfer.
Share this: