TREC Education Library: Looking Back at 2018
Posted on December 5, 2018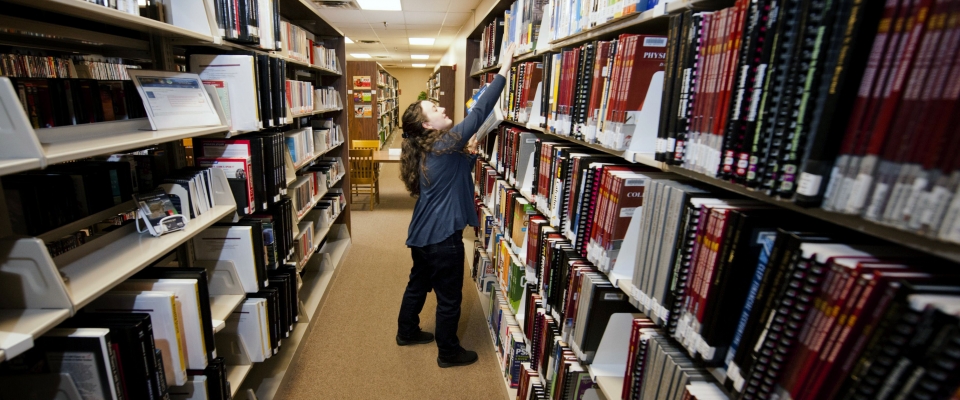 The Transportation Research and Education Center (TREC) at Portland State is committed to open-access learning. Grounded in research, we connect students and professionals to current best practices in transportation through free webinars and seminars open to the public. Since 2002, we have maintained an extensive education library, archiving over 500 hours of these videos and countless megabytes of reading material.
Want to learn on your own time and/or earn professional development credits (AICP, and more)? Explore the TREC Education Library, or check out our "Top Ten" list below.
TREC TOP TEN: GREATEST MOBILITY HITS of 2018
Below are our most popular presentations from 2018 - watched by a combined total of 2,367 viewers:
An Accessible Approach to Shared Streets
January 25, 2018 (Webinar)
Janet Barlow, Accessible Design for the Blind; Jim Elliott, Toole Design Group; Dan Goodman, Federal Highway Administration
Hear from members of the team who developed a groundbreaking new resource on planning and designing shared streets to accommodate people with vision disabilities.
How Sustainable Are Drone (UAV) Deliveries?
April 13, 2018 (Friday Transportation Seminar)
Miguel Figliozzi, Portland State University
Discuss key issues and insights that arise from modeling the logistical & environmental performance of unmanned aerial vehicles (UAVs), or drones.
Intersection: Orientation and Mobility as Interdisciplinary Conversation
April 27, 2018 (Friday Transportation Seminar)
Amy Parker, Portland State University; Prateek Dujari, Intel
People who are blind and visually impaired face challenges in mobility, but with relevant orientation, technology, and accessible design, vision loss need not preclude community travel.
Impacting Health and Racial Equity through Gresham's Active Transportation Plan
May 11, 2018 (Friday Transportation Seminar)
Jay Higgins, City of Gresham; Mike Sellinger, Alta Planning + Design; Becky Bodonyi, Multnomah County Health Department
The City of Gresham integrated health and equity into the development of their first Active Transportation Plan from the earliest stages, using a racial equity as a framework.
Utrecht, Bike Capital of the World
May 18, 2018 (Friday Transportation Seminar)
Martijn Rietbergen, Utrecht University
Gain insight into biking policy, bicycle parking and enforcement, bicycle infrastructure and routes, construction and detours, economics, and safety in Utrecht.
Aiming for Walkable, Inclusive Communities
May 30, 2018 (Webinar)
Arlie Adkins, University of Arizona
Make meaningful and lasting walkability improvements with a data collection toolkit and evidence of environmental contributors to walkability, with important equity implications.
Bike Share and Transit Integration & Utilitarian Skateboarding
June 1, 2018 (Friday Transportation Seminar)
David Soto Padín and Michael Harpool, Portland State University
Portland State University graduate students present their work the interaction between rail travel and bike share, and the untapped potential of skateboarding for healthy and sustainable travel.
Transportation Behavior Change...Now With SCIENCE!
October 12, 2018 (Friday Transportation Seminar)
Jessica Roberts, Alta Planning + Design
Encourage people to use public transit and other sustainable modes to improve the health and happiness of our societies—using new findings in behavioral science.
Addressing Bicycle-Vehicle Conflicts with Alternate Signal Control Strategies
October 16, 2018 (Webinar)
Sirisha Kothuri, Portland State University
Add bicycle–focused signal timing strategies to your toolbox, and learn the best signal strategies to promote bicycle safety for different intersection types.
Portland's Transportation Wallet: How Pricing Parking Can Create New Mobility Options
November 9, 2018 (Friday Transportation Seminar)
Sarah Goforth, Portland Bureau of Transportation
Learn from Portland's example: reduce parking demand while simultaneously offering new mobility options by bundling transit and bike share passes into one consumer product.
WHAT'S NEXT in 2019?
We'll be announcing our upcoming slate of Friday Transportation Seminars next month, sign up for our newsletter to stay up-to-date. Our next free webinar will feature a study funded by our university research consortium, the National Institute for Transportation and Communities (NITC): Modeling Freeway Traffic in a Mixed Environment: Connected and Human-Driven Vehicles on January 24th with Xianfeng (Terry) Yang of University of Utah.
The Transportation Research and Education Center (TREC) at Portland State University is home to the National Institute for Transportation and Communities (NITC), the Initiative for Bicycle and Pedestrian Innovation (IBPI), and other transportation programs. TREC produces research and tools for transportation decision makers, develops K-12 curriculum to expand the diversity and capacity of the workforce, and engages students and young professionals through education.
Share this: