With the departing class of 2018, we wanted to shine a light on a group of graduating Portland State University (PSU) masters students that focused their studies and expertise on transportation. 
Three groups of PSU students finishing the Master of Urban and Regional Planning (MURP) program chose to do workshop projects that tackled a specific transportation issue in the Portland area. Michael Harpool, a graduate of PSU's Master of Urban Studies (MUS) program, wrote his masters thesis on utilitarian skateboarding.
Masters in Urban and Regional Planning(MURP) projects: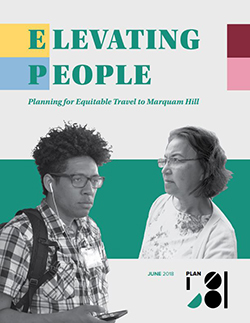 Elevating People: Planning for Equitable Travel to Marquam Hill
Elevating People intersects with OHSU's vision for diversity and inclusion and their goals to reduce single-occupancy vehicle trips and...
Read more